KASSIDO terminology is specially based on four languages: Sanskrit, Hindi, English & Japanese.
KASSIDO
Close fight art.
KARATIANS
The practitioner of KASSIDO
KALPYODHAN
Prescribed sequences of techniques performed
with specific rhythm & timing (KATA).
THI (THEE)
Mind, Spirit & Energy.
THIYAI (THEE-YAI)
A short laud shout accompany a sharp, Strong technique help
release air from lungs & relax the upper body so that technique
is more effective and also focus mental energy & display spirit.
GANVESH
Karatians Uniform
MEKHALA, PATTA
Belt, Patta
KHARA (DOJO)
Practice Place
JUGUPSU
Foul
HINSTRA
Red
NEEL
Blue
UJJAR
White
STHA
Position
YOI
Ready (Both Mentally & Physically)
WARNING
Warning
SASTRA
Weapons
DAN
Black Belt Grade
AMULAM
Start
THAME
Stop
ROKE
Time Out
VAJRASEEN
Sit on the Ground in a prayer Position
DHYAI
Close your eyes (Meditation)
ROKE
Open your eyes
SHASHANKO
Touch to Ground
UP
Rise up
TATSU
Up with Jump
OATH
Open your right hand for prayer.
OM
Wish to teacher.
KASSIDO MARTIAL ARTS TERMINOLOGY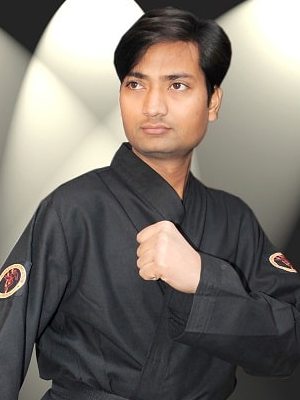 Martial arts trainer Karatians School India | इस पोस्ट को पड़ने के लिए आपका शुक्रिया मार्शल आर्ट की सभी जानकारी हिंदी में प्राप्त करने के लिए इस साइट को फॉलो करें। यह भारत की पहली हिंदी साइट है जो कि मार्शल आर्ट पर आधारित है जिसका उद्देश्य ज्यादा से ज्यादा लोगो को मार्शल आर्ट कराटे के प्रति जागरूक कर उन्हें आत्मनिर्भर बनाना है।