hello everybody, how are you all today we are talking about Summer vacations. Summer vacation is a period of time when schools and colleges are typically closed for several weeks during the summer months, usually from May to August, depending on the academic calendar of the specific institution.
This provides an opportunity for students to take a break from their studies, relax, and engage in other activities.
summer vacations:
There are many fun and rewarding activities you can do during summer vacations! Here are some ideas to get you started-
Travel: Take a trip to a new place or revisit an old favorite. Explore a new city, visit a national park, or take a road trip with friends or family.
Volunteer: Find a local organization or charity that aligns with your interests and give back to your community. This can be a great way to meet new people and make a positive impact.
Learn a new skill: Use your free time during summer to learn a new skill, such as cooking, photography, martial arts, or a new language.
Get active: Try a new sport or outdoor activity, such as hiking, biking, or swimming. Join a local sports league or organize pick-up games with friends.
Read: Use summer as a time to catch up on reading. Choose books that interest you, whether it's fiction, non-fiction, or a biography.
Relax: Take some time to relax and recharge simply. Spend time with friends and family, enjoy the outdoors, or take a day trip to a nearby destination.
The length of summer vacation can vary depending on the country and educational system. In the United States, for example, summer vacation typically lasts between 8-12 weeks, while in some European countries, it may only last for 6-8 weeks.
Summer vacation is a popular time for travel and many families use this time to take trips, go camping, or visit relatives in other parts of the country or world. It is also a time when many people participate in outdoor activities such as hiking, swimming, or boating.
In addition to leisure activities, some students use their summer break to attend summer camps or to participate in academic programs to further their education. Some colleges offer summer courses that allow students to complete required coursework in a condensed timeframe.
Overall, summer vacation provides a much-needed break from the academic rigors of the school year and allows students to explore their interests, spend time with family and friends, and recharge for the upcoming academic year.
Remember, the most important thing is to do what makes you happy and fulfilled during your summer vacation!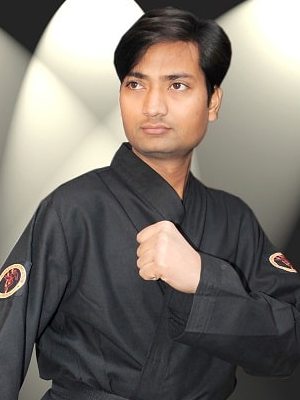 Martial arts trainer Karatians School India | इस पोस्ट को पड़ने के लिए आपका शुक्रिया मार्शल आर्ट की सभी जानकारी हिंदी में प्राप्त करने के लिए इस साइट को फॉलो करें। यह भारत की पहली हिंदी साइट है जो कि मार्शल आर्ट पर आधारित है जिसका उद्देश्य ज्यादा से ज्यादा लोगो को मार्शल आर्ट कराटे के प्रति जागरूक कर उन्हें आत्मनिर्भर बनाना है।